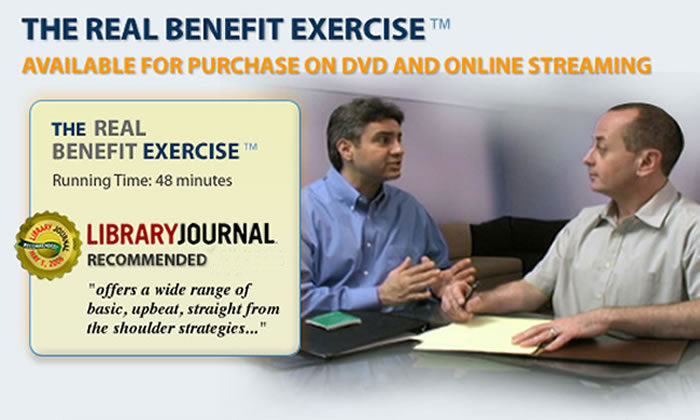 A primary interview preparation tool for the new World2Work® program is The Real Benefit Exercise™. This exercise helps you master your job interviewing skills.
Research has demonstrated time and time again that the most important part of landing a job is 'selling' yourself during your employment interviews.
Our video program teaches you how to successfully apply sales techniques to your all-important job interview. It's an easy to follow, step-by-step process.
You will learn the necessary techniques by witnessing the trials and tribulations of our job seeker (Ed Johnson) as he takes a better path toward employment.
The videos offer a wide range of easily mastered basic, upbeat and straight forward strategies. These strategies can be applied by a wide range of job seekers including technical, professional and managerial job hunters.
I role play with Ed and teach him the "right and wrong ways" to respond to interview questions. I encourage each job seeker to:
Research every prospective employer
Videotape practice interviews
Learn to field illegal, pointed or embarrassing questions and
How you, as the interviewee, must constantly focus on meeting your prospective employer's needs.
The Real Benefit Exercise™ is a truly useful interview preparation tool for a wide range of other people. These include career coaches and human resource professionals. Everyone can benefit from the techniques.
Do you want to further develop and hone those interviewing skills critical to your success in landing a job?
Then following our process detailed in The Real Benefit Exercise™ videos to start your journey to success. There is no obligation.
Scott Sargis
…As an intake director of audio/video library materials, I was asked to review your (The Real Benefit Exercise) DVD, and happened to be applying to a job opportunity at another library. I followed your system and did my homework…I had an outstanding interview!…Based upon personal success, I now enthusiastically recommend your DVD to any and all who are even just thinking about interviews!