Mastering In Person Interviews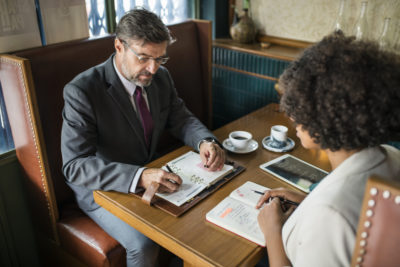 During this 9th step of the World2Work® program you will learn and apply effective selling techniques to your one-on-one in-person interviews. The caveat is the most important part of landing a job is properly selling yourself during the interview. Everything else, including developing an effective resume, is secondary.
This step leverages the sales principles of step #4 and applies them to in-person interviews. Depending your resources, the techniques and tools can range from personal tutoring by an interview expert to borrowing a book or video tape from the library on interviewing.
Our exclusive training helps you better sell yourself during the all-important job interviewing process. These added skills help separate you from the competition and increase your chances of landing that 'ideal' job.
I offer both private, individual coaching sessions as well as attendance in a one-hour virtual coaching and mentoring group virtual seminar at a low, low investment of $19.95.
Book your slot in our next virtual seminar NOW!
Learn more at the Coaching page on my main web site – Strategic Search.
If you are interested in learning more NOW, please contact me immediately at 312-380-9688 or use my Contact form. I know you will improve your interviewing skills and benefit by learning these proven, successful techniques!
Scott Sargis