Step #7 Networking The Key To Generating Interviews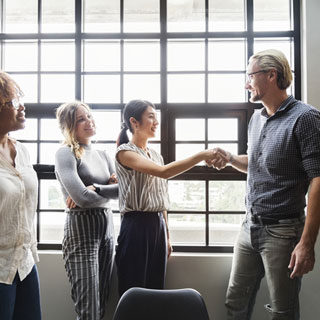 During this 7th step of the World2Work® program, you will learn about the two major types of networking and the 30-second elevator pitch. The caveat is resumes don't get you hired; you do. That's why I recommend networking to generate interviews.
Networking is the most effective method of uncovering job leads and interviews. Two major types of networking are: 1) in-person and 2) social media/virtual networking. Whichever method you choose, an integral part of your networking success is the 30-second elevator pitch. During your elevator pitch you want to quickly convey three important things: 1) who you are 2) what you are looking for and 3) your 2-3 greatest strengths. Practice this presentation on videotape so it is very crisp and concise.
Some social media/virtual networking examples include: 1) developing your own blog and seeding it with keywords related to your field 2) commenting on other blogs and 3) increasing your relevant contacts on social media like LinkedIn. All will get you noticed and in turn, increase your quality and number of interviews.
Additionally, you will learn and apply different networking exercises including a) networking to friends and family one-on-one b) using social media sites like Twitter and LinkedIn to network c) quickly pitching yourself during a networking set and d) working the room to gain leads.
Our exclusive training helps you better sell yourself during the all-important job interviewing process. These added skills help separate you from the competition and increase your chances of landing that 'ideal' job.
I offer both private, individual coaching sessions as well as attendance in a one-hour virtual coaching and mentoring group virtual seminar at a low, low investment of $19.95.
Book your slot in our next virtual seminar NOW!
Learn more at the Coaching page on my main web site – Strategic Search.
If you are interested in learning more NOW, please contact me immediately at 312-380-9688 or use my Contact form. I know you will improve your interviewing skills and benefit by learning these proven, successful techniques!
Scott Sargis