Step #2 in the 12-Step Program.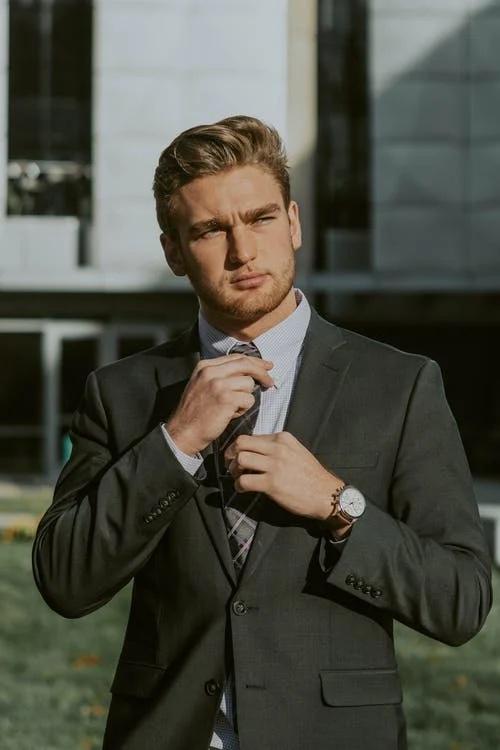 During the second step of the World2Work® program we will discuss ways to improve your image. This will also enhance your chances during the all-important job interview.
There are two major problems associated with a poor visual image: a) employers may screen you out based upon quick judgments about your appearance and b) you may perform poorly due to not feeling good about yourself.
During this interview preparation step, you will learn and apply two major principles: 1) improved physical appearance (e.g. haircut) and 2) improved wardrobe. Depending upon your resources this can range from hiring a makeover expert to watching a video on proper wardrobe. The goal of this step is to transform your outward image so that you look and feel your best, succeed in the interview and ultimately land a good job. Though accepted dress norms can vary across jobs and industries, the rule-of-thumb is to be conservative (esp. during your first interview and until you land the job).
When you look your best during job interviews you will convey a stronger image to employers. This in turn will also increase your chances of landing your next job.
Our exclusive training helps you better sell yourself during the all-important job interviewing process. These added skills help separate you from the competition and increase your chances of landing that 'ideal' job.
I offer both private, individual coaching sessions as well as attendance in a one-hour virtual coaching and mentoring group virtual seminar at a low, low investment of $19.95.
Book your slot in our next virtual seminar NOW!
Learn more at the Coaching page on my main web site – Strategic Search.
If you are interested in learning more NOW, please contact me immediately at 312-380-9688 or use my Contact form. I know you will improve your interviewing skills and benefit by learning these proven, successful techniques!
Scott Sargis